Beyoncé, a world-class entertainer, and songwriter released a song called 'flawless' in 2013, which to this day still remains a female empowerment anthem. In the song, she quoted Chimamanda Ngozi Adichie. Chimamanda is a Nigerian author, novelist, and writer of the acclaimed book 'We Should All Be Feminist'. Chimamanda was quoted saying "We teach girls to shrink themselves, to make themselves smaller. We say to girls, you can have ambition, but not too much. You should aim to be successful, but not too successful. Otherwise, you would threaten the man. Because I am female, I am expected to aspire to marriage. I am expected to make my life choices always keeping in mind that marriage is the most important. Now marriage can be a source of joy and love and mutual support but why do we teach girls to aspire to marriage and we don't teach boys the same? We raise girls to see each other as competitors not for jobs or accomplishments, which I think can be a good thing, but for the attention of men. We teach girls that they cannot be sexual beings in the way that boys are."
Feminism was never a movement I wanted to be a part of growing up, although it existed way before I was born. Approximately 40 years ago, Funmilayo Ransome-Kuti, a Nigerian teacher, politician, and female rights activist amongst other accolades, pioneered the way for strong women to emerge.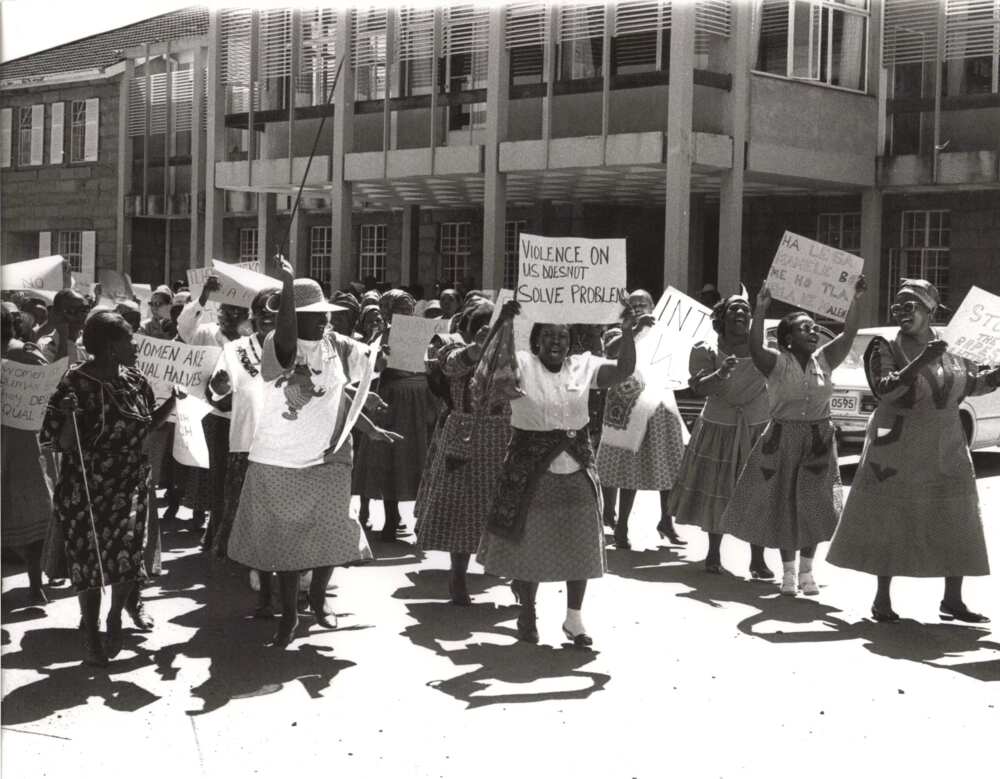 Yet, I was raised in a setting (when I say a setting, I mean, a cultural/traditional setting) where women kneel down to serve their men meals. Women take care of the children while the men go out to look for 'daily bread.' In certain households, women were looked at disapprovingly for having jobs because they were only supposed to be wives mothers, and cooks. I was raised in a setting where men beat their wives and it was seen as normal because the woman should be under the control of a man. I was raised in a setting where a man got picked over a woman even though she was more qualified than he was. I was raised in a setting where females were not allowed to have male companions, but a man was praised for having a fleet of female companions. I became a feminist because it is a range of political movements, ideologies, and social movements that share a common goal: to define, establish and achieve political, economic, personal, and social equality of sexes. This includes seeking to establish educational and professional opportunities for women that are equal to those for men. It is not because I wanted to be more superior than the man because that was not the setting I was raised in. I became a feminist to empower myself because I deserve as much as the man is given.
When a man says he can do anything his word is taking for it, but when a woman says she can do anything she has to prove it. As far back as middle school, girls like me began to recite this quote to ourselves; whatever a man can do, a woman can do better. I believe this is where for us, feminism began but we at the time did not know it. People who do not understand, men and women alike, say feminism means we hate men. They say feminism means we would rather wear pants and have the men wear skirts. This is not what we believe in. We are capable of wearing both the pants and the skirts without being hateful or being 'too loud.' Feminism means training girls to learn to stand up for themselves. According to Mary Shire, feminism is a radical view that a woman is a person. Throughout this series, we are going to be looking at some of the reasons why girls should be educated and why girls should believe inequality.
Let's take a look at the Constitution of Nigeria
Section 353 of the Criminal Code provides that "Any person who unlawfully and indecently assaults any male person is guilty of a felony, and is liable to imprisonment for three years. Section 360 of the same Act, regards assault on a woman as a misdemeanor and is punishable with two years imprisonment." This is discriminatory because the constitution regards crime against women as menial. A felony is violence, greater than a misdemeanor which is a minor offense. A man being assaulted in Nigeria is greater than a woman being assaulted.
Section 55(1)(d) Of the Penal Code provides that "Nothing is an offense, Which does not amount to the infliction of grievous harm upon any person and which is done by a husband for correcting his wife. Such husband and wife being subject to any natural law or custom in which such correction is recognized as lawful." In Nigeria, if you can not convince your audience, you use words to confuse them. In explanatory terms, it means that a man can lay his hands on his wife for the purpose of correcting her. Why does she need to be corrected? Why is it in the constitution that a wife should be corrected by her husband? Isn't this Penal Code giving domestic violence a seat at the table? I have heard and seen cases of women being brutalized by their husbands and the police did not apprehend the perpetrator because they were 'simply' following the law. Girls, we have to grow up to become educated women who understand our rights. We have to challenge matters that do not support equality, that demeans us, and gives way for gender disparity to take place.
Let's also talk about the Rape Culture in Nigeria 
Section 2 of the Criminal Code which deals with defilement of girls less than 16 years old, "stipulates that a person cannot be convicted of the offense of unlawful carnal knowledge of a girl being of or above 13 years and under 16 years of age; or knowing a woman or girl to be an idiot imbecile, has or attempts to have unlawful carnal knowledge of her upon the uncorroborated testimony of one witness." 
This is why girls shy away from telling their parents they've been defiled in Nigeria. For the offense of rape to be properly established, there must be corroborative evidence that usually comes from an eyewitness account or medical evidence. As regards eyewitnesses' corroboration, the law requires that such witnesses must have witnessed the actual penetration of the victim's vagina. This can not always be the case, sometimes they are no eyewitnesses. And parents would rather silence the girls for saying that they were raped to avoid bringing 'shame to the family'. Girls need to be confident enough to step forward and say they've been assaulted even without the testimony of one witness because most often than not, sexual violence takes place in secluded areas, where they are no witnesses.
Under Nigerian Laws in both section 357 of the Criminal Code and section 282 of the Penal Code, "A husband cannot be charged with marital rape. In a traditional setting, spousal rape is inconceivable. Once the marriage is subsisting and the wife has attained puberty then, any sexual intercourse with her is never rape." But rape is defined as unlawful sexual intercourse or any other sexual penetration of another person, by force, by a sex organ, or other body parts, or foreign objects, without the consent of the victim. Going by this definition, a husband forcing himself on his wife especially when she has refused to have sex with him should be considered rape because sexual intercourse is supposed to be between two consenting adults. It amazes me that there is even a law that supports sexual violence against women in Nigeria.
There is a movement going on on social media with the hashtag justice for Uwa Omozuwa, and Justice for Barakat Bello. Before this, on February 2, 2019, a 23-year-old woman was drugged and raped by two men by two men in Nigeria. While social media rose up in support of the woman, others came up with various reasons why women get raped in Nigeria. The list included: wearing short skirts/revealing clothing, drinking alcoholic beverages, getting drunk, flirty behavior, promiscuous past, walking alone, going to a boys house, and being out of your house at night time. People say women who participate in any of these activities are welcoming the possibility of sexual assault. Men cannot control their reaction to women but a woman should learn to control herself. According to a House of Rep member, Ahmed Jaha, the body of a man is not wood, therefore women would learn to dress decently.
BUT THIS IS RAPE
Even when we get assaulted, it is our fault. Uwa Omozuwa, being raped and murdered in a church should have been home and Barakat Bello being raped and murdered at home should have been in the mosque. They make it hard for girls to win in Nigeria, this is why our voices need to grow stronger. We need to speak louder because they are not hearing us. We need to be Feminists.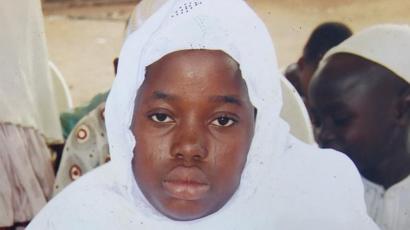 Feminists mentioned in the article.
Stay informed by reading other articles: https://www.icwa.org/sexual-violence-in-nigeria/
https://guardian.ng/life/will-churchtoo-erode-rape-culture-in-nigeria/
https://www.legit.ng/1120101-history-feminism-nigeria.html
https://www.voanews.com/africa/epidemic-rape-assailed-nigeria
Blog picture retrieved from https://kwib.co.uk/2018/08/24/paving-the-way-for-female-education-in-nigeria/
More to come.
Follow @ayamba.theblog on Instagram to stay up to date.